I've always been a huge sucker for Phoenix history. Nothing makes me happier than coming to work everyday in Rille & Co.'s co-working space The McKinley Club, a beautifully renovated historic Phoenix building with a lush green courtyard and exposed brick walls. On top of that, our work with DeSoto Central Market, another historic building in Phoenix, made Team Rille & Co. fall in love with historic preservation projects. That's why we're so excited to tell you about our work with The Roland's Market Building.
This building has one of the most incredible histories in Phoenix. You can read the full story of Roland and Jean Ong here, two lovebirds who opened one of the first Chinese markets in Phoenix, inside one of the most beloved and gorgeous buildings in the Van Buren district. The Ong family had an incredible passion for their store, and they were incredibly hard-working and dedicated- not to mention the cutest family on earth. I mean, look at them.
But when Roland and Jean gave up their store to focus on raising their kids, the building cycled through a parade of tenants, before ultimately falling into disuse. Once a staple of downtown Phoenix culture, the Roland's Market building, fitted with classic tin ceilings, exposed brick walls, and charming shop windows, is sitting empty and unused. And in my opinion, that's a downright outrage. As soon as Team Rille & Co. heard their story, we knew we couldn't let one of the most iconic buildings in the Van Buren district just sit there.
That's when we were approached by a team of real estate gurus and Phoenix history enthusiasts whose goal was simple: to save Roland's Market and bring it back to its original glory, while reinvigorating the Van Buren district of downtown Phoenix. We immediately wanted in. Can you say awesome branding project? With such an incredible history, a gorgeous space, and an up-and-coming neighborhood, our creative senses were tingling. So we're getting to work here at Rille & Co., starting with these gorgeous logos: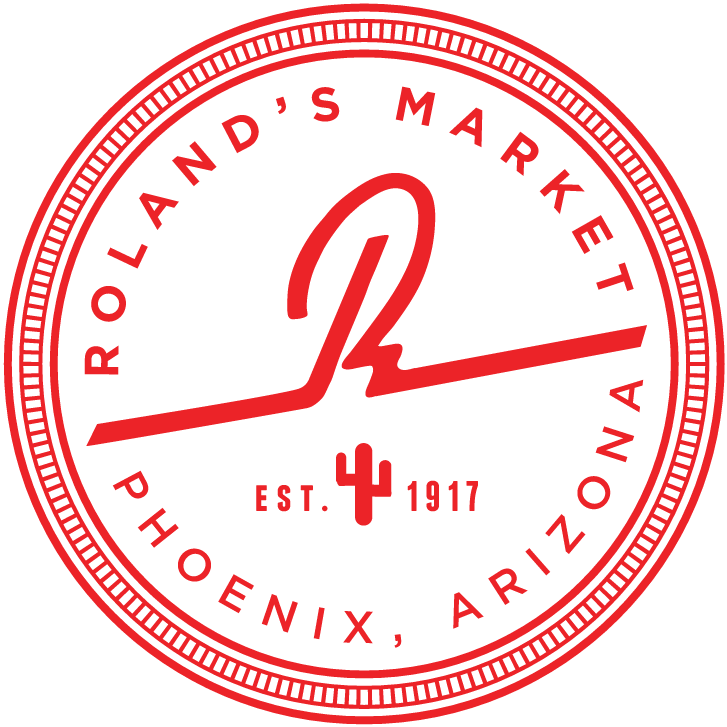 We based these logos on classic Chinese designs with hints of Southwestern charm, while retaining the vintage feel and vibrant red color. There's still even more to do to bring the building back to life, but we already can't stop imagining all the possibilities for this building- maybe the next vintage boutique, or a gourmet restaurant, or a young tech start-up will make the Roland's Market building their new home. We can't wait to meet our new tenant and to help keep Roland and Jean's legacy alive.